We have all been there. Even the most creative ones. Stuck.
Sitting and waiting for presentation inspiration to kick in. Sometimes it comes easily, but sometimes it is a great struggle.
Fortunately, you can escape that creative dead end. One of the best ways to do that is to get inspired by others. And I do not mean copying somebody's work. I mean browsing, looking and researching what others have done and getting inspired by that. Then you can use that inspiration in your own work in your own way. As Picasso said it: "True artists don´t copy, they steal."
Find your presentation inspiration
When speaking about presentations and inspiration in the same sentence, there are many great places to find inspiration.
SlideShare is filled up with presentations, so it is not a surprise that it is a great place to find inspiration for your next presentation design. I think the best section to find inspiration for your presentation is the Presentations and Public Speaking section.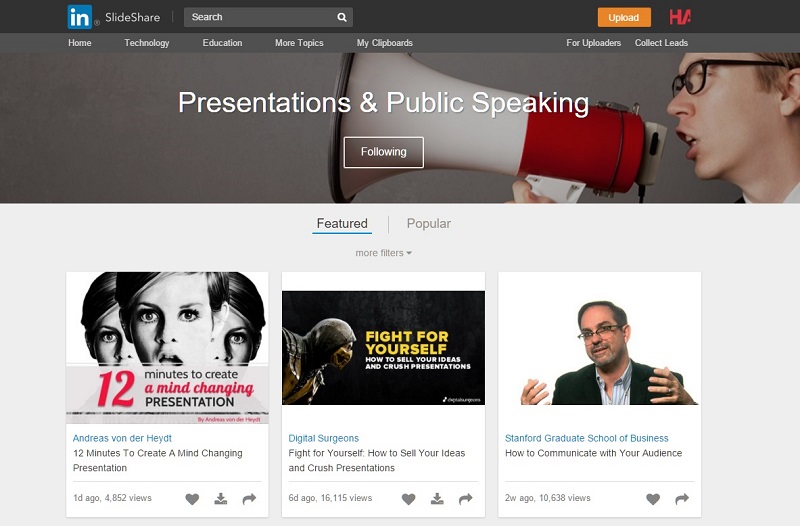 In addition to multiple how to guides, in Presentations and Public Speaking section you can find great presentation design examples. The presentations are often designed by presentation design experts, so they are usually very good and a great source for inspiration.
Here are few examples of a great presentation that can help you find your presentation inspiration:
The Secrets of Delivering Impacftul Presentations by us
[slideshare id=55541692&doc=10tips-151126112617-lva1-app6892]
7 Tips to Beautiful PowerPoint by Eugene Cheng
[slideshare id=16177875&doc=startupdynamo-130125101725-phpapp01]
5 Tips For Better Typography In Your Slides by Damon Nofar
[slideshare id=31306908&doc=5tipsforbettertypographyinyourslides-140217132450-phpapp01]
Sharpen your point by Gavin McMahon
[slideshare id=15254197&doc=sharpenyourpoint-powerfulpoint-121119163809-phpapp02]
Because Pinterest is based on all things beautiful, it is very good place to find inspiration for visually powerful presentations. In Pinterest you can find photos, infographics, presentations and more. For example, using search phrase "Presentation Design" you can find multiple presentation designs, templates and guides.
Check out Timo's Presentation Ideas board. That is one of the boards in Pinterest where you can find great inspiration for your presentation.

Note & Point is a gallery, that wants to help you to create better Keynote and PowerPoint presentations. Here you can find examples of great presentation designs and get inspired by them.
And here are few our favorite presentation inspiration sources from Note & Point:
The Quotable Pope by Edahn Small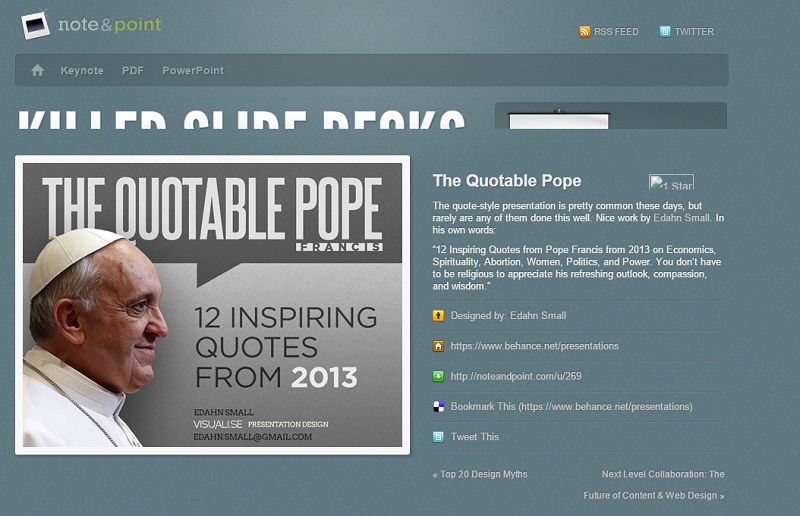 Online Advertising Made Simple by Ina Murdock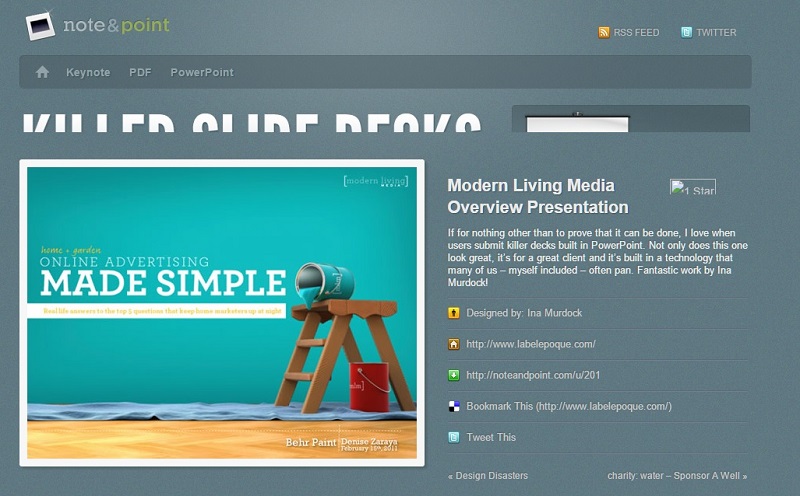 Pitchenvy is a gallery that showcases various startup pitch decks and it contains startup pitches all over the world. If you are planning a pitch deck, this is the place to go to find inspiration. Most of the startups, that you can find on Pitchenvy, have already been funded. So these startup pitch decks probably work. You can find pitch decks from startups such like Buffer, Airbnb, Foursquare and WayGo.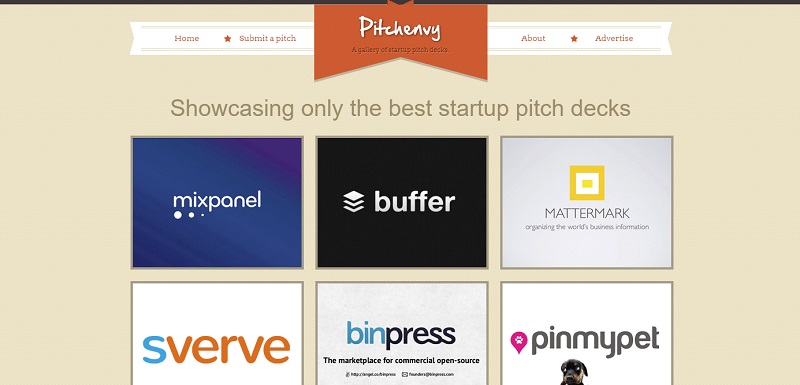 Ads of the World is a advertising archive and it is a great place to find inspiration for visual communication. Here you can fin most popular ads of the week, month, quarter and year. You can also browse advertisements by you favorite brand and get inspired by them.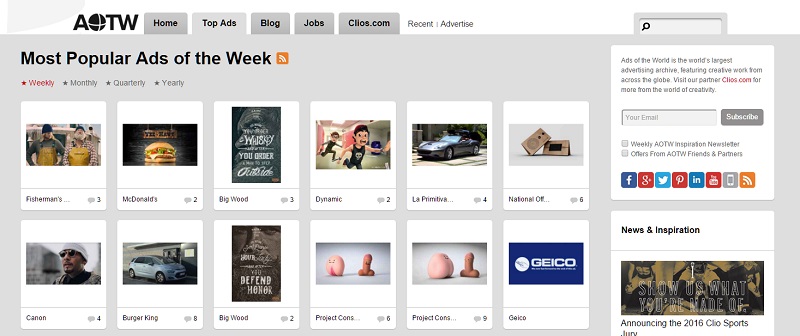 If you are starting to design your next presentation, you might find these articles useful as well: