We know that PowerPoint is probably one of your default business presentation tools. We also know that people who give a lot of presentations or work with presentations have some handy tools to complement or even replace PowerPoint in their presentation design process.
Last year we asked some of the people we have worked with and people who we think have interesting views to presentations about their secret in making a presentation or speech impactful.
But we did not leave it there. We also asked what presentation tools do our panel of experts use. Here is our SlideShare presentation about the answers that we got. Below the presentation you can read the summary of the answers in text.
[slideshare id=56908633&doc=10tipsv2-160111133943]
Q: What are some your favorite presentation tools to complement or replace PowerPoint?
Keynote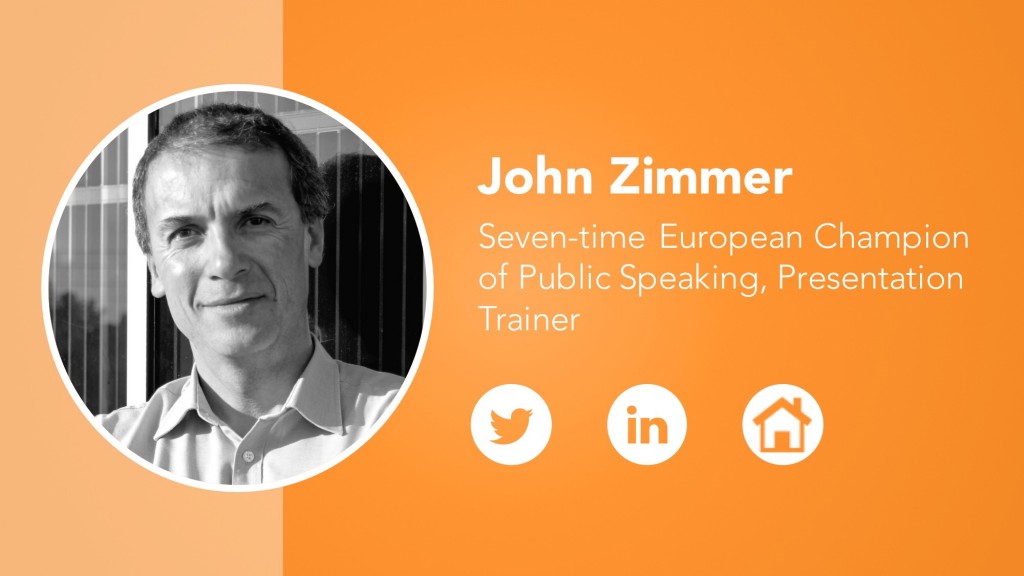 Seven-time European Champion of Public Speaking and Presentation Trainer John Zimmer likes to use Keynote for presentation slides thanks to its sleeker and easier to use user interface.
He is also a big fan of B-key in the keyboard. "Even when I use slides, I will usually blacken the screen every now and then to tell a story. Stories add meaning to what we are talking about. They are one of the most powerful tools a speaker can use. There is an old adage in public speaking circles: Tell a story, make a point."
A clear point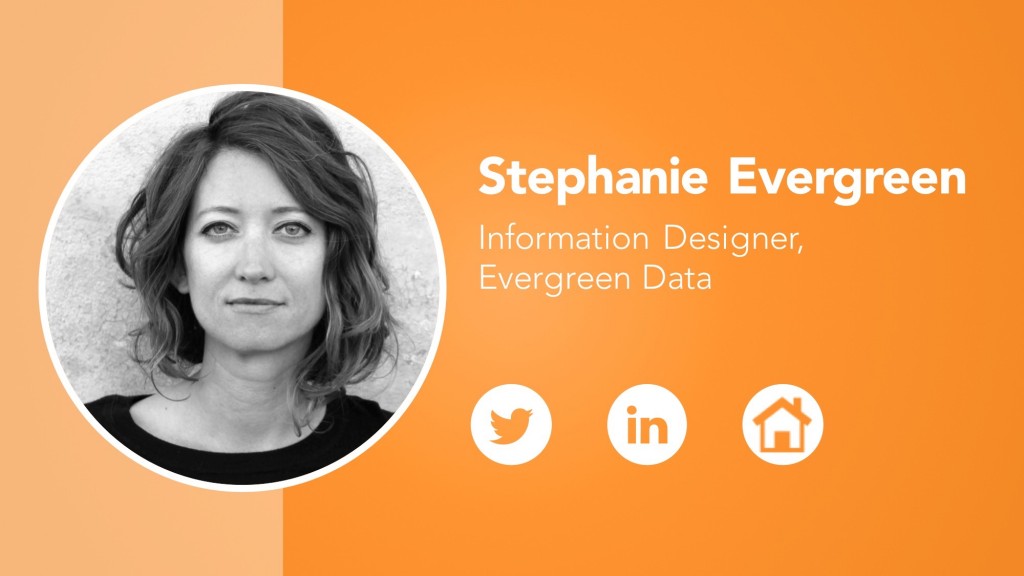 Stephanie Evergreen, Information Designer at Evergreen Data, emphasises having a clear point in the presentation. "Your best presentation tool is your point. Knowing your point (what you need your specific audience to know/do/be) drives all other decisions."
The lesson here is that tools come secondary to the thought-work that goes to developing your argument and stripping off all extraneous elements that distract from communicating the point.
Your own photos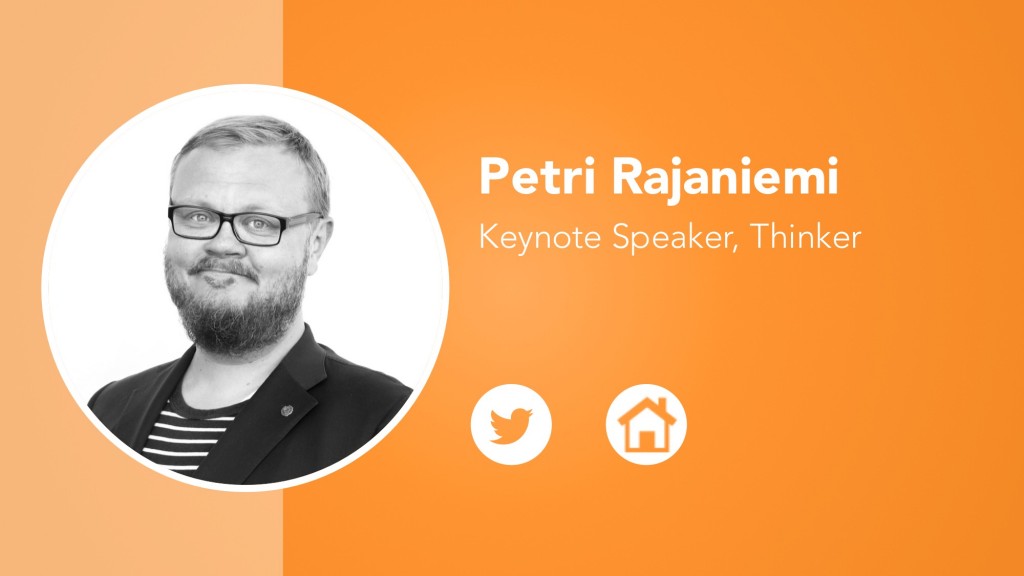 Keynote Speaker and Thinker Petri Rajaniemi also stresses the importance of preparation and work that precedes any presentation tools or props. "Powerpoint is never the star. Its just a sign of the quality of your presentation – set decoration, that can be powerful if used correctly. I'm never the star. The audience and their ability to see the things I'm painting before them is the star."
He goes on to tell that his own definite go to tool in his keynote presentations are the photos he takes himself.
Mindmaps and digital notebook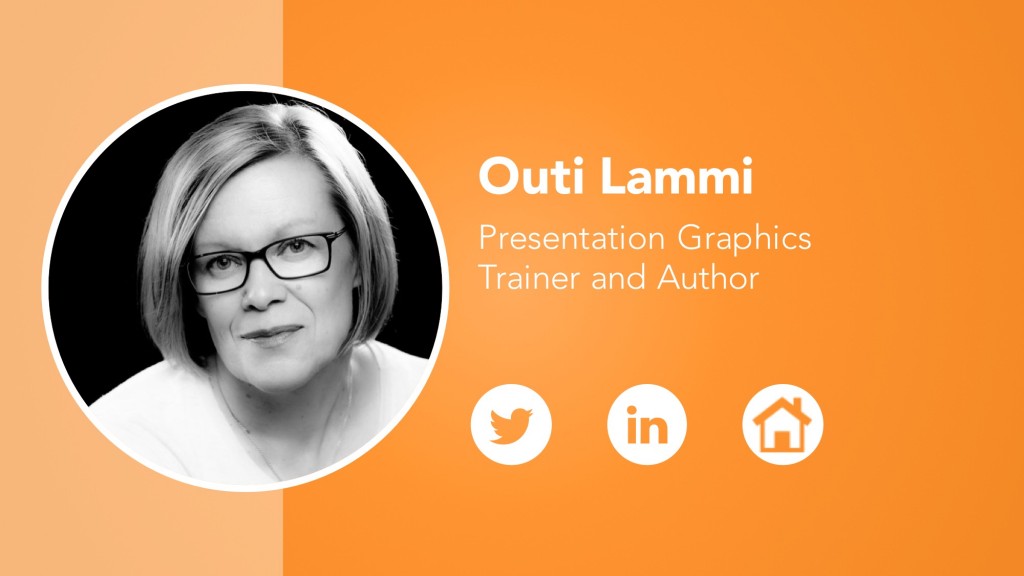 Presentation Graphics Trainer and Author Outi Lammi recommends using mind maps and digital notebooks in the content creation phase of presentation design. She says: "I usually start my presentations by drawing mind maps. I might use a software for that but doodling on paper works fine, too. I also use a digital notebook for all the loose ideas, links and sketches throughout the process.
Mindmaps are a great way of doodling and visualizing your presentation flow. Digital notebooks are handy ways to store and organize presentation content such as articles, slideshows and videos that you can later access when you need it.
Haiku Deck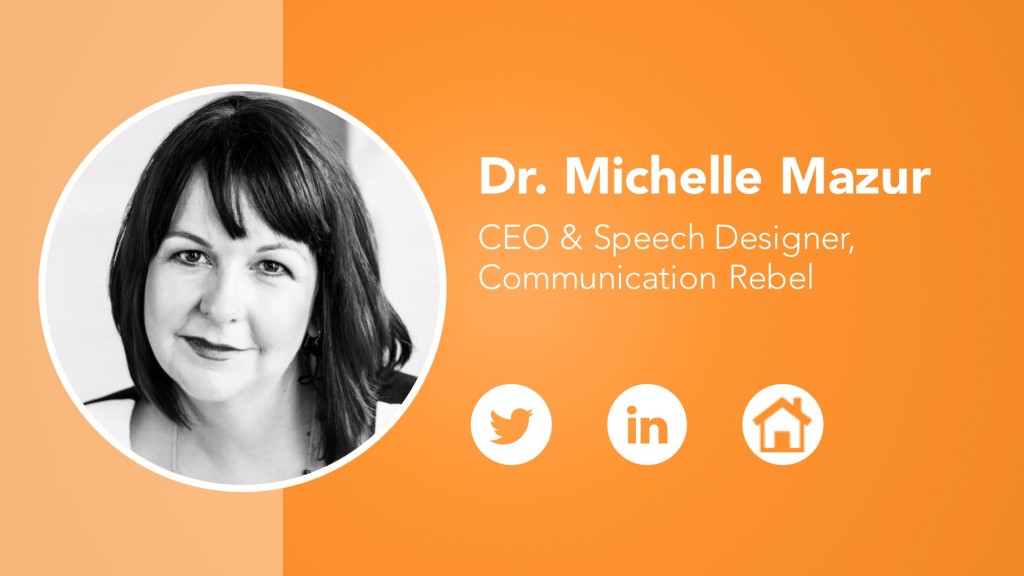 Dr. Michelle Mazur, CEO and Speech Designer at Communication Rebel, recommends using Haiku Deck presentation software because "…it´s easy, it´s fast and it created gorgeous slides".
Haiku Deck is especially powerful presentation graphics tool when you are clear about your own point and confident in using simple slides.
Two hands and body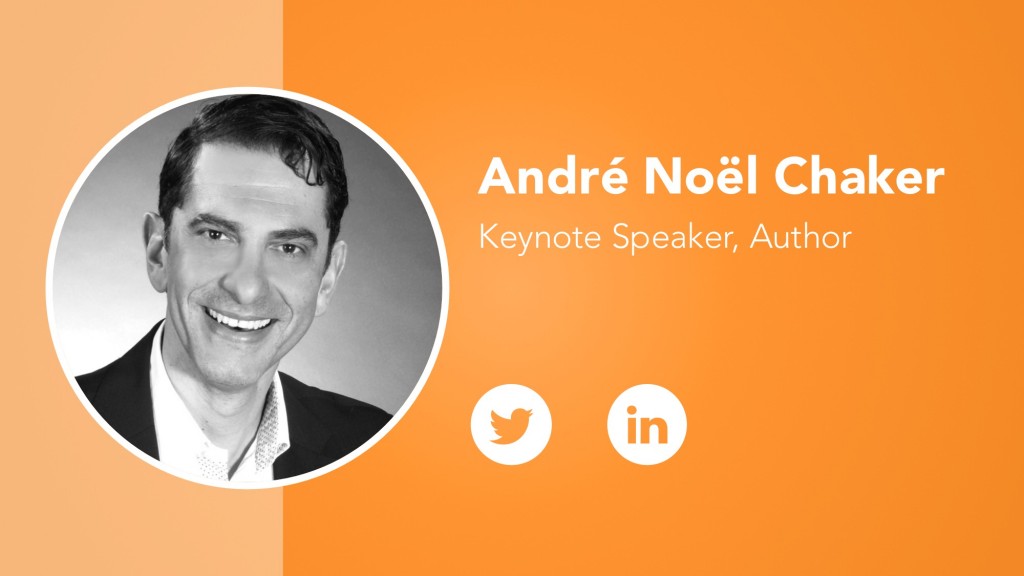 Keynote Speaker and Author André Noël Chaker believes in traditional presentation tools. Body language is one of the most powerful tools that you can use to enhance your message even if you are presenting one on one without any slides.
Google Slides

Digital Analytics, Presentation and Visualization Consultant Lea Pica likes to use Google Slides for content development and sketching phase of presentations. She tells that it´s a tool that precedes PowerPoint in her process: "It is a phenomal tool for translating brainstormed content to slides free from distracting design elements. I can quickly access it from anywhere to capture ideas on the fly and collaborate with my team prior to porting it into PowerPoint for design work and polish."
You can have different tools to serve different purposes in your presentation design and delivery process. Google Slides and PowerPoint need not be mutually exclusive!
Canva

Time to Shine Podcast Host and Presentation Trainer Oscar Santolalla recommends using Canva for slide design. It helps non-designer to create slides that would otherwise require a designer. "It has a great number of pre-designed templates for presentations, posters, cards, etc. which you can quickly edit. In short, you can quickly create good-looking presentations without being a designer."
Templates can be a great way to shortcut to simpler presentation graphics.
Many thanks to our contributors.
May your 2016 be a year of successful presentations. If you have a question about preparing, visualizing or delivering a presentation don´t hesitate to contact us!